Richard Westbrook, P.E.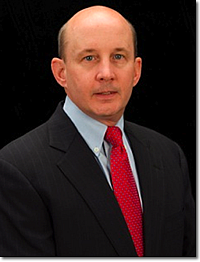 Richard Westbrook is President of Westbrook Thermal Technology LLC. He has worked in several key roles over his 28-year career, most notably as the principal design engineer for state-of-the-art heat recovery coke ovens in the US and Brazil. He has managed large capital projects as well as engineering and technology groups. During the last four years, he led a team that provided engineering, construction management, commissioning, and start-up services for a 320-oven heat recovery coke facility in Vitoria, Brazil.
Mr. Westbrook has a strong background in combustion technology and has obtained several patents for thermal processes and related equipment.  He has extensive experience in design, fabrication and commissioning of heavy machinery for use in hot mill duty environments including Pusher/Chargers, hotcars, and door machines.
Over the last ten years, Richard has provided key support to project development efforts in the US, Canada, Brazil, Wales, Italy, Sweden, Belgium, and Serbia.  Additionally, he has worked closely with companies in Japan, China, and Korea for engineering and supply of major equipment.
Most of his career was spent with SunCoke Energy where he held the position of Vice President, Engineering for the last five years.  Richard holds a BS degree in Mechanical Engineering from the University of Tennessee and currently resides in Knoxville, Tennessee.